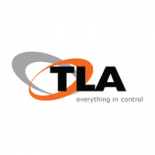 TLA Distribution
Founded in 1998, TLA initially opened for business in Nottingham with just three members of staff, all of whom are still with the company today. We have now grown to employ over forty staff, opening our second branch at Stafford in 2003 and a third in Northampton in 2008.

We pride ourselves in having built our business around good service and customer relations.

Listening carefully to discover our customers' requirements we are very proud of our speedy response and adaptable approach to meeting our customers' demands. We go the extra mile to help, as many of our existing customers will testify. We work closely with our customers with the aim of building long-term trusting relationships.

Many of our sales staff have previously worked as panel builders, electricians, electrical engineers or have come from an electrical distribution background, we understand our products and are able to assist our customers with selecting them. All our sales staff regularly receive product training from our manufacturing partners.

With our branches based in Nottingham, Stafford and Northampton we cover the entire Midlands area. Our locations are strategically chosen to ensure easy access to all the major motorway routes.
We provide daily deliveries free of charge to customers in our catchment areas, with no minimum order value. Try us!
Address
22
Osyth Close
Northampton
NN4 7DY
Other Details
Category
Electronic Goods Distribution