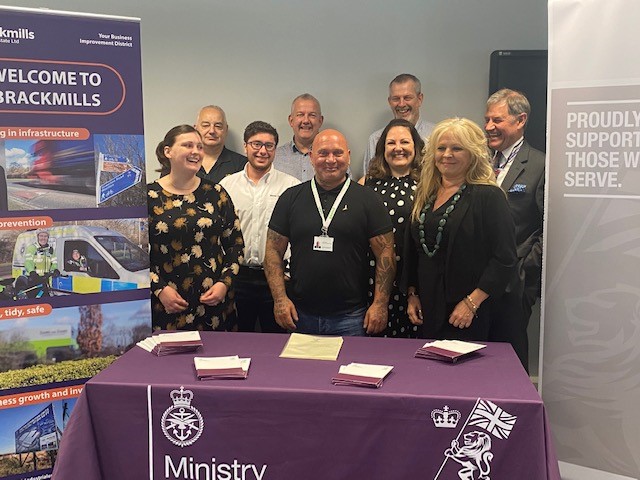 Brackmills BID and Goodwill Solutions joined forces with the British Army to encourage more businesses, both on the estate and further afield in Northamptonshire, to gather and sign their individual businesses into the Armed forces covenant.
Businesses met with an Employer Engagement representative from the Ministry of Defence to discuss how signing up to, or utilising, the Defence Employer Recognition Scheme can mean positive things for their companies.                                                                                                                       
Sara Homer, CEO of Brackmills BID, said: "The Armed Forces Covenant is a promise by the nation that those who serve or have served in the Armed Forces, and their families, should be treated fairly and should not face disadvantages when seeking to access public or private goods and services in the UK.
"Signing up to the scheme is not only the right thing to do, it is also good for business – proven to improve recruitment and staff retention, increase business opportunities and great for PR and community relations."
John Sheriff, from Goodwill Solutions, added: "The Armed Forces Covenant is a way that businesses up and down the UK can show their support to both serving armed forces and veterans , taking away that barrier between civil life and life in and out of service.
"We have to be mindful that these individuals bring some of the best skills that we as businesses want in our work place and to say thank you for their service to this country."
 To find out more about how you could get involved, email Kirstie Lawrence [email protected]