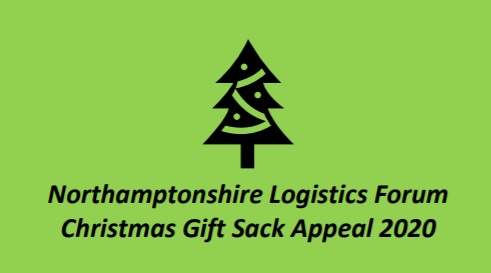 In an extraordinary year you will no doubt be aware of some real hardship being experienced in our county, with no sign of it getting easier anytime soon! With the threat of job losses looming, more people being furloughed for an extended period, families being displaced - and so it goes on - people will have significant challenges to face with Christmas on the horizon. Today, the logistics community through the Northants Logistics Forum (NLF) are launching an appeal, to everyone, to help them support people and groups in vulnerable situations with a 'Gift'! That gift could be in the form of support in promoting the appeal or a direct contribution by donation of a present(s), voucher or a financial contribution to provide a present for a child, partner or loved one - or even to put food on the table!
As a key sector, with a strong presence in Northamptonshire, the logistics community has some serious 'firepower' behind it, and there is a strong will to make a difference and support those who find themselves struggling. It will also send a message of hope as we can really make a difference!
The aim is to collaborate with a range of local charities - co-ordinated through Voluntary Impact Northampton, who do not get the same exposure as the bigger players, but do an amazing job in supporting local communities. The first nominated 'partner' is Northamptonshire ACRE, specifically the 'Good Neighbours' scheme. Details can be provided about which communities have the greatest need, from which you may wish to contact and work with one scheme directly, or come back with a proposal and we can work out the best solution to providing support. The idea here is to create 'Christmas Sacks' comprising a combination of presents and/or food.
For more information see the NLF website.
If you are interested in supporting this, either in further promotion or with a direct contribution, then please get in touch with Charlotte Patrick on [email protected] She is also keen to receive your nominations of local charities and/or community projects.