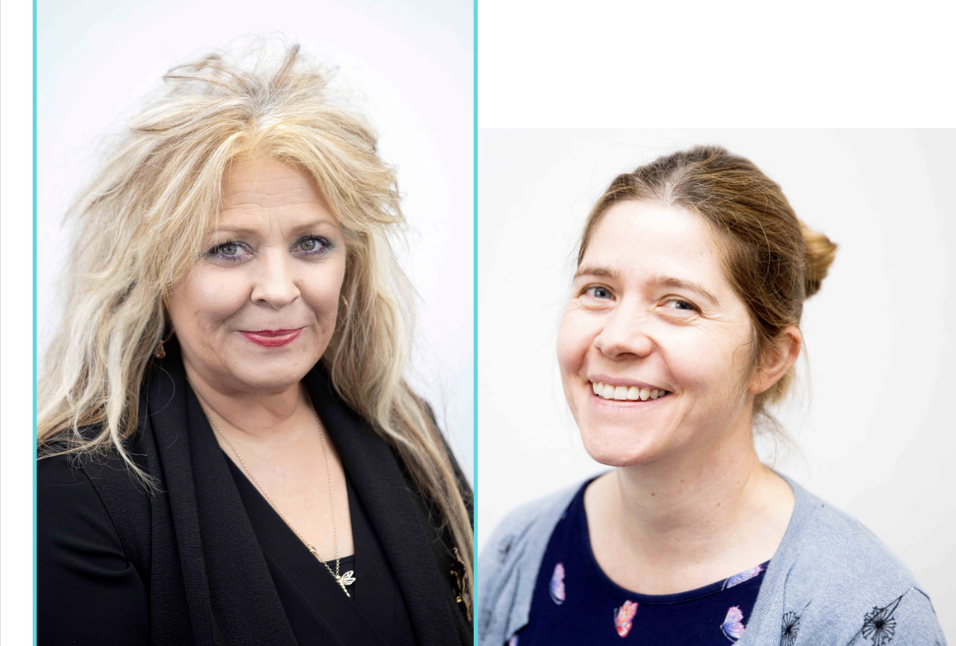 Meet Sara Homer, CEO of Brackmills BID and Charlotte Patrick, Deputy Chair and also Key Sector and Knowledge Transfer Manager at the University of Northampton ...

Our successes
SARA: Succeeding and flourishing in what is a very male dominated world. Fighting for Brackmills and the businesses based here and working with fellow businesses and stakeholders to make this estate the very best it can be.
On a personal note, it is without doubt my three very different, but strong and dynamic daughters.
CHARLOTTE: Creating the Brackmills Estate Group which led to the creation of the Brackmills Business Improvement District and the turnaround of the estate is certainly up there and I am so proud of the part I have played,
I've also been key to creating the Northamptonshire Logistics Awards – a key annual event now in the Northamptonshire calendar. Most of all, my two daughters.
Our biggest challenges
CHARLOTTE: All of the above – getting your voice and message heard about changing an industrial estate for the better was hard when talking to agencies and authorities to lobby for support.
Is this a male dominated world?
CHARLOTTE: I came to the logistics sector and Brackmills in 2004, knowing little about the sector and was often the single female when lobbying around the creation of the BID but the sector was welcoming.  The breadth of roles and opportunities across the sector is extremely diverse.
SARA: Definitely. Most days I only see men - dealing with Highways, the Police and security. I've got used to it over the years, but there have been period of frustration. There was a huge fire on the estate last year which lasted several days. I worked round the clock and on day one was asked by a visiting, senior fire officer "Please point me in the direction of S.Homer, can you tell me where your boss is?" The assumption was that the CEO of a logistics estate would be a man. When the fire officer left he sought me out and apologised. His parting words were: "I've learned a lesson here, I won't be so quick to assume in the future."
Any frustrations around gender?
SARA: The pay gap frustrates me enormously. It simply should not be relevant nowadays but it is. This needs to stop.
Advice to fellow women on International Women's Day?
SARA: Don't change for others, be yourself and believe in what you do. I would never ask something of someone if I wouldn't do it myself.
CHARLOTTE:  Challenges are also opportunities. Seek support. Create your own networks and voices to support you.
Want to find out more about Brackmills and possible opportunities. Just get in touch.