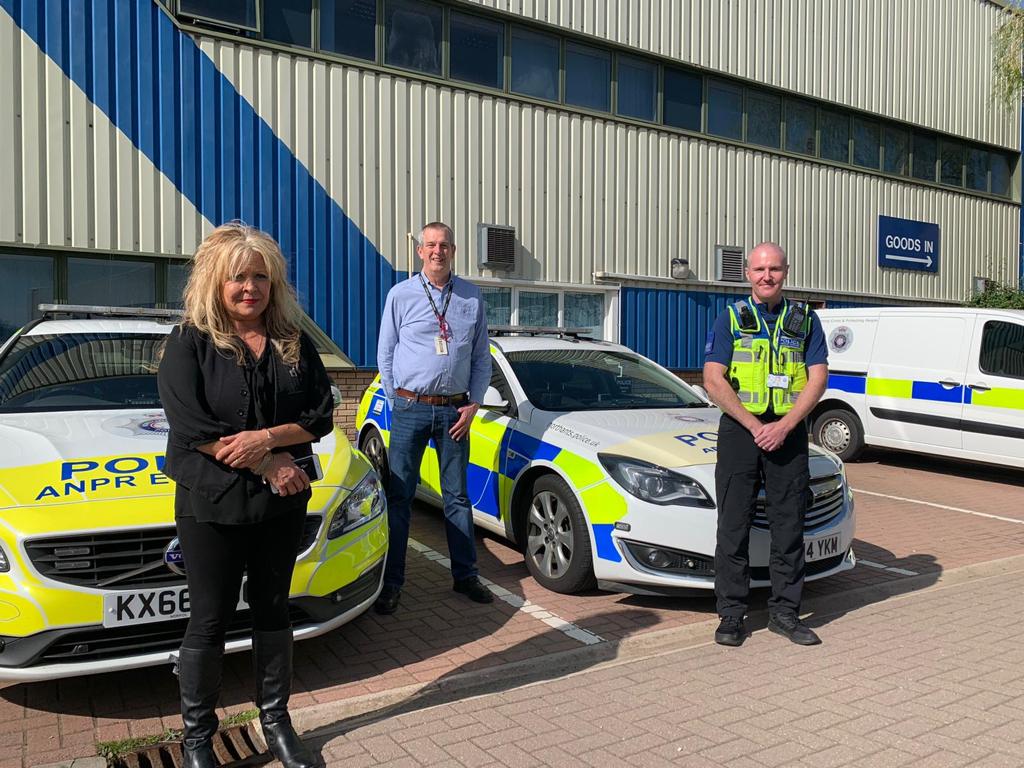 A new Police Community Support Officer (PCSO) has been recruited for Brackmills Industrial Estate – all part of a drive to continue prioritising safety and security.
PCSO Ian Taylor, who has worked on the estate since 2011, has announced his retirement. Keen to ensure that safety and security remain a priority, Brackmills Business Improvement District (BID) has welcomed a new PCSO onto the estate – Paul Hurst.
Looking over the past nine years, Ian said: "At the time I came to Brackmills it was rife with lorry crime, scrap metal theft and parking issues. We've now managed to reduce the crime, introduce parking restrictions and get companies to improve access control. I was trained for crime prevention and I'm pleased to say that I've been able to proactively use that knowledge to reduce crime down to record levels. It's been a really successful partnership with the BID."
Ian is leaving Northamptonshire and moving to Lincolnshire, where he plans to enjoy his retirement by the coast. He added: "I'll miss the people on Brackmills and the estate in itself. It's such a nice place to work with lots of green areas."
Moving forward, Paul Hurst is all ready to start his new position. Having won the Hughes Cup PCSO of the year for the work he completed around Earls Barton, the BID team are confident he will be a real asset. 
Paul said: "I've been a PCSO for nearly 14 years and served most of this time on the Wellingborough Rural Neighbourhood Policing Team. I'm looking forward to now utilising my knowledge and experience on the Brackmills Industrial Estate. It's an exciting opportunity to be a part of what is already an excellent partnership with the BID."
Sara Homer, BID Chief Executive, commented: "Brackmills Industrial Estate became one of the UK's first industrial estate Business Improvement Districts (BIDs) in 2009, when businesses voted to pool funding and use it to tackle issues including crime.
"The year before, in 2008, Brackmills was a decaying industrial estate, one of the top UK targets for criminal gangs for theft to and from lorries, an area littered with cars, muddy verges and road hazards resulting in fatalities.
Fast forward and crime is low, largely thanks to our investment in a PCSO, whose role it is to regularly patrol the estate and flag up any security concerns to companies based here. A huge thank you to Ian and a warm welcome to Paul who we look forward to working with, to keep Brackmills a safe and enjoyable place for businesses."