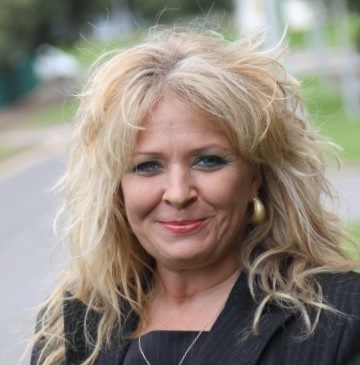 After years of volunteering for the charity, a Northampton businesswoman has been appointed as a trustee of the Hope Centre.
The Hope Centre, the county's leading homeless charity which is committed to improving the lives of all who are affected by poverty and exclusion, has this week announced the appointment of Sara Homer to the trustee board.
Sara Homer, the CEO of Brackmills Business Improvement District (BID), has been an unofficial ambassador of The Hope Centre for more than five years – taking part in the charity's annual Sleep Out fundraising campaign and the annual Ride for Hope cycle ride, organised by the Brackmills based company Pidy UK.
This week she has been appointed as a trustee.
Robin Burgess, CEO of The Hope Centre, said: "We are delighted to welcome Sara Homer as our newest Trustee. Sara brings with her not just an active commitment to the Northamptonshire community but also a wealth of professional experience as CEO of Brackmills BID. We are all looking forward to working together with Sara to forge ahead with the much needed and invaluable work that the Hope Centre does for homelessness."
Robin added: "Given that we strive to get people into work and training, and can help companies develop CSR programmes, Hope is very proud of its links to the business community. Sara will add to those relationships."
Sara has been actively supporting the charity for many years, raising both money and awareness.
Sara said: "I originally got involved with The Hope Centre when I took part in the Ride for Hope. After working with the team, I then started to do more and more with them. It's such a great charity that genuinely helps those who really need it. I am delighted to be named as a new trustee and I am looking forward to working with the charity more in the coming years."
As CEO of Brackmills Business Improvement District (BID), the county's premier business and logistics park, Sara works with many companies both across the industrial estate and in the wider community.
Find out more about the charity.