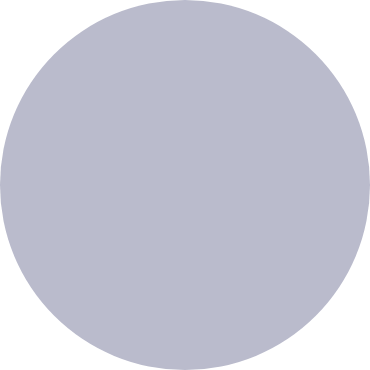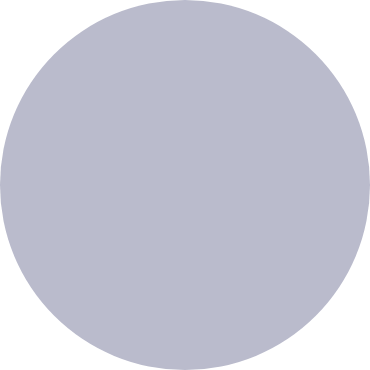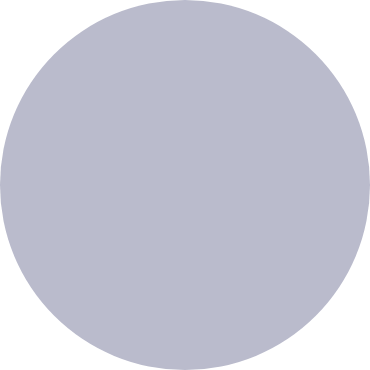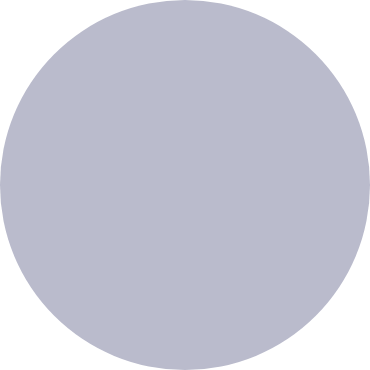 The Executive board is the board of directors of Brackmills Industrial Estate Ltd. Directors are volunteers from estate businesses and partner organisations. The key responsibility of the Brackmills Industrial Estate Executive Board is to safeguard the interests of levy payers by ensuring that the business is operated professionally and offers consistent value for money in line with its targets.
The Brackmills Industrial Estate Ltd (Northampton) Executive board meets monthly or as and when required. The chair of the board is Howard Wilson from Startech.com.
Thank you to our directors who give up their time to help shape the estate. You can find details about each of our directors here. Please click the read more button under a director to find out more information about them.
If you are interested in becoming a director, or would like to join one of our AGMs, please contact us.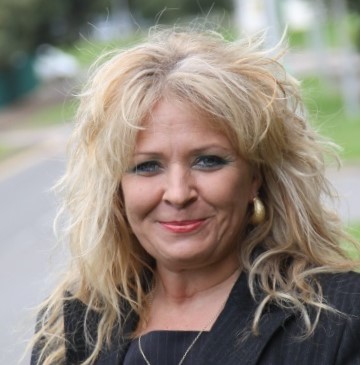 Sara Homer
Brackmills BID CEO
Sara Homer is CEO of Brackmills Business Improvement District (BID). She helped secure the estate's status as a BID for a third term last year...

Since coronavirus, Zoom has become a close friend! I am hosting board meetings, business surgeries and daily meetings online.
We may have been working differently, but Brackmills has never needed such support. I have been working particularly closely with Northamptonshire Police – to ensure the estate remains safe and secure. Security is particularly important at this time as there are so many empty premises. 

Our new Police Community Support Officer (PCSO) Paul Hurst is great – he patrols the estate and we have upped our security.
During COVID many businesses asked for help with funding applications, so I worked closely with Northampton Borough Council to assist with and chase business grants. This funding has proved essential for many of our businesses. 

Our fortnightly drop-in surgeries used to attract a handful of employees.
We continue to hold these via Zoom and are inundated with businesses and staff wanting to join us. Strangely, I have met more people and made a lot of new friends since the lock-down. This feeling of community has never felt stronger. Restrictions are lifting but for now we are continuing with online events – we look forward to seeing people face to face soon.

When COVID-19 struck I found myself largely working home and had two laptops permanently set up for webinars and zoom meetings.
Now that restrictions are lifting I am based increasingly on the estate. I drive around the estate and report any issues to Highways or the Police.  My favourite part of the job is the pure diversity of it - not knowing what is going to happen next, whether it is an incident on the estate, a new project, or a challenge to tackle. No two days are the same and it is a real privilege to be a voice for Brackmills, spreading the word about our exceptional estate to the wider business community and our local MPs.

I have ambitions – to re-open the disused railway track from Brackmills, so that it passes by the University and then stops near the railway station in Northampton town centre. We have already secured a lot of support but there is a lot more to do.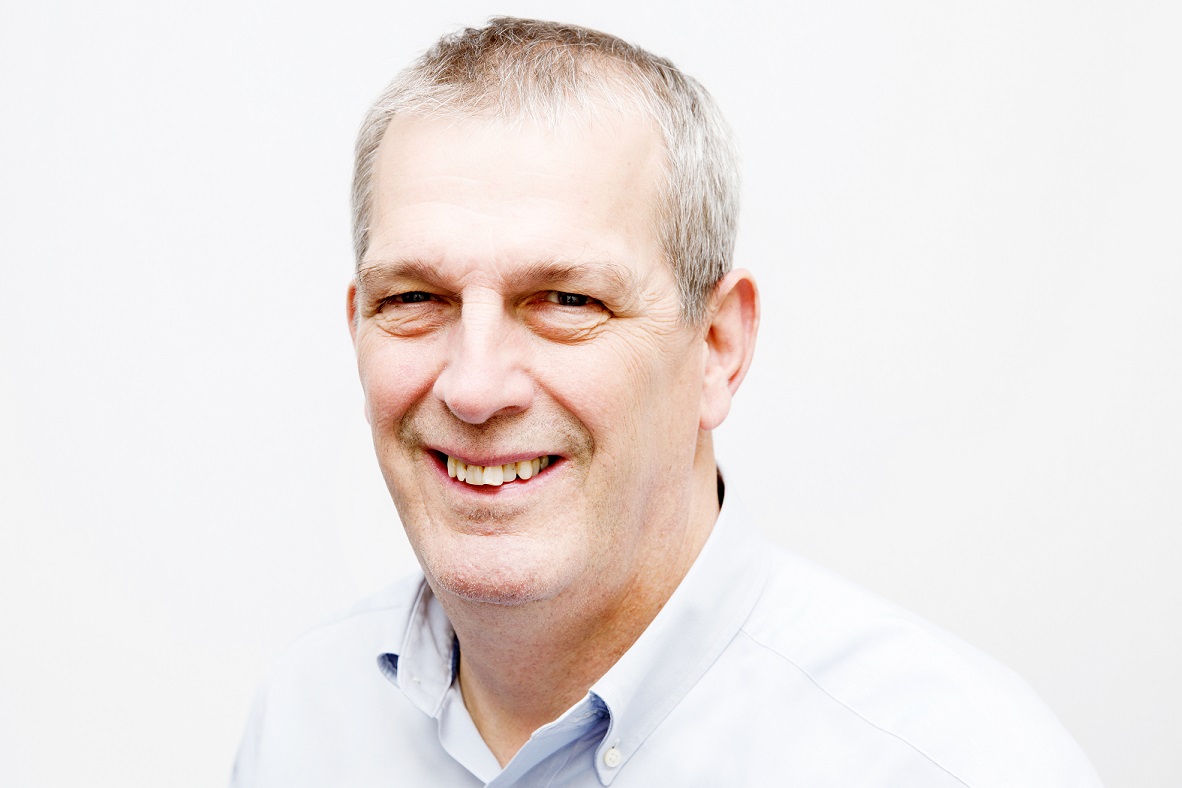 Howard Wilson
Startech.com, Chair
Howard Wilson, Chair of Brackmills BID, talks about his role at StarTech.com and his commitment to the estate.

About StarTech.com
My company is an ISO 9001 registered technology manufacturer, specialising in hard-to-find connectivity parts, primarily used in the information technology and professional A/V industries.

I have been with Startech.com for 5 years as the Operations Manager for the UKDC, servicing all our European customers.

I am proud to be involved with the BID
Originally, I got involved with the BID for selfish reasons, to protect the needs of my company, but almost immediately recognised the hard work and energy the BID puts in to ensure the wellbeing of the businesses on the estate and make this a good place to do business.

Being party to setting up a covid testing site for a period during the first lockdown was a real highlight for me, we made a real difference.

The future of the BID
I believe the BID strengths are the founding cornerstones that we still follow: a focus on our estate's Infrastructure, Crime Prevention, Environmental and Business Growth. These should remain our focus through the year.

When I am not working:
I have a love for cars, so generally anything related to them, playing with them, watching them race and reading about them.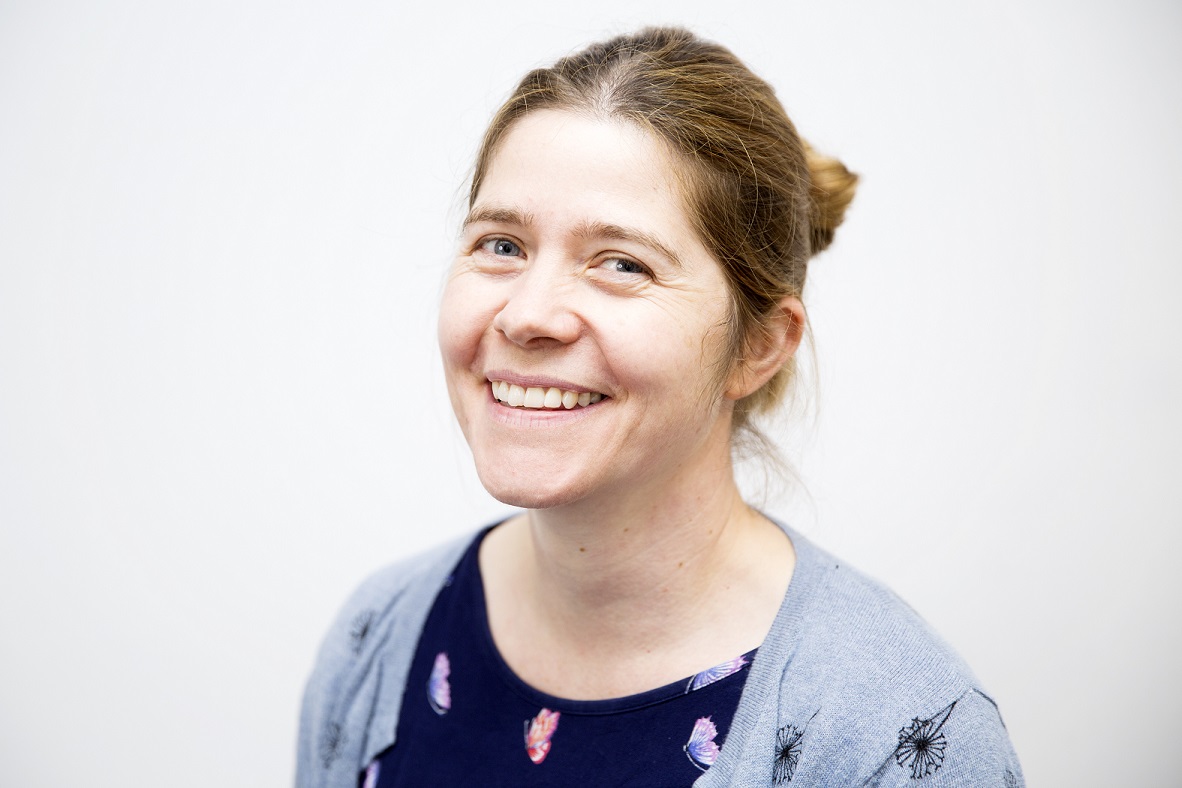 Charlotte Patrick
The University of Northampton, Vice Chair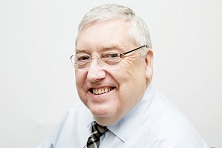 John Harley
ACS Office Solutions, Director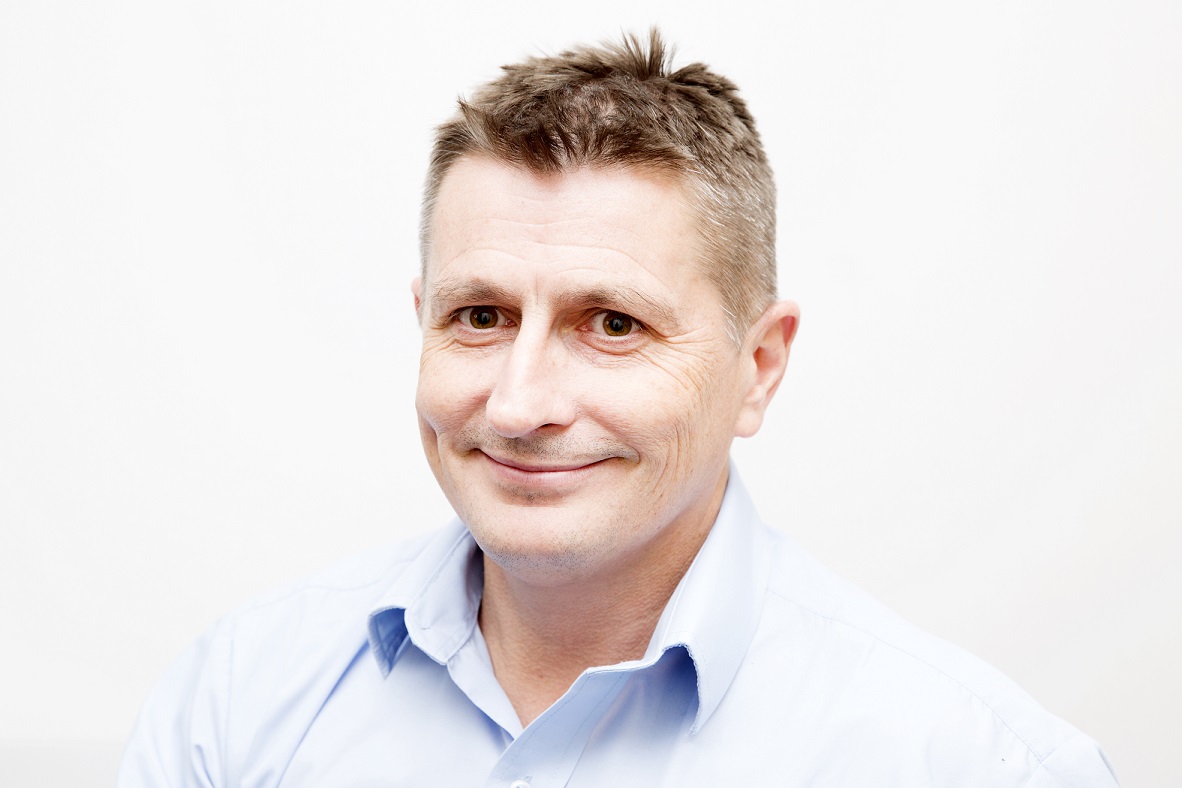 Ian Lewis
Travis Perkins, Director
About Travis Perkins
Travis Perkins is the largest builders merchants within the UK. On Brackmills they have numerous distribution centres supporting different parts of the business.

I have been with the business for almost 26 years, spending 25 years on Brackmills at some of the different distribution centres.

My current role is Mechanical Handling Equipment Technical Services Manager for the Travis Perkins Group. I work with the different businesses to support the 3500 working assets we have working in the UK.

Why I joined the board
I have seen the changes made by Sara and the BID group to improve Brackmills and I wanted to be part of the winning team.

I have lots of knowledge and experience of Brackmills, having been on the estate for so long. In the past I have sat on many projects, but my key is keeping the roads safe. We have lots of vehicle movements on, off and around the estate. Therefore, it is important that the roads are as safe as they can be.

Future Plans
I would like to put some bus shelters in for colleagues, tidy up some of the roundabouts around the estate and carry on work keeping the roads to a good standard.

What I'm passionate about
I'm passionate about doing a good job and getting things done. Out of work, I play golf, although pretty badly at the minute. I also have a season ticket for Northampton Town. I like my holidays and will be glad to get back abroad when we can.

I'd like to finally add my thank you to the other BID Directors for their support to achieve all we have done.
Martin Paynter
Stertil UK, Director
About my company

I have worked for Stertil UK Ltd for 19 years, currently as Managing Director. Stertil have two separate divisions: Stertil Stokvis supply loading bay equipment and industrial doors, and Stertil Koni commercial vehicle lifts and garage equipment.

Why I joined the board
I joined the board with the aim of contributing towards resolving the road layout and parking problems which were causing real issues on the estate. Thankfully, these issues were resolved quickly.

What I'm proud of
I'm proud of the road improvements, including the removal of the giant speed humps. I'm also proud that we've reduced crime and anti-social behaviour via the introduction of parking restrictions, CCTV and a community support officer. These have all been major successes.

Moving forward, I want to continue with work to improve the overall environment on the estate for everyone who uses it. I would like to say a big thank you to everyone on the BID who voluntarily puts in a lot of time and effort in improving the estate.

What I'm passionate about
I really care about always improving and moving forwards. When I'm not working, I'm a passionate angler and can be found by a lake most weekends.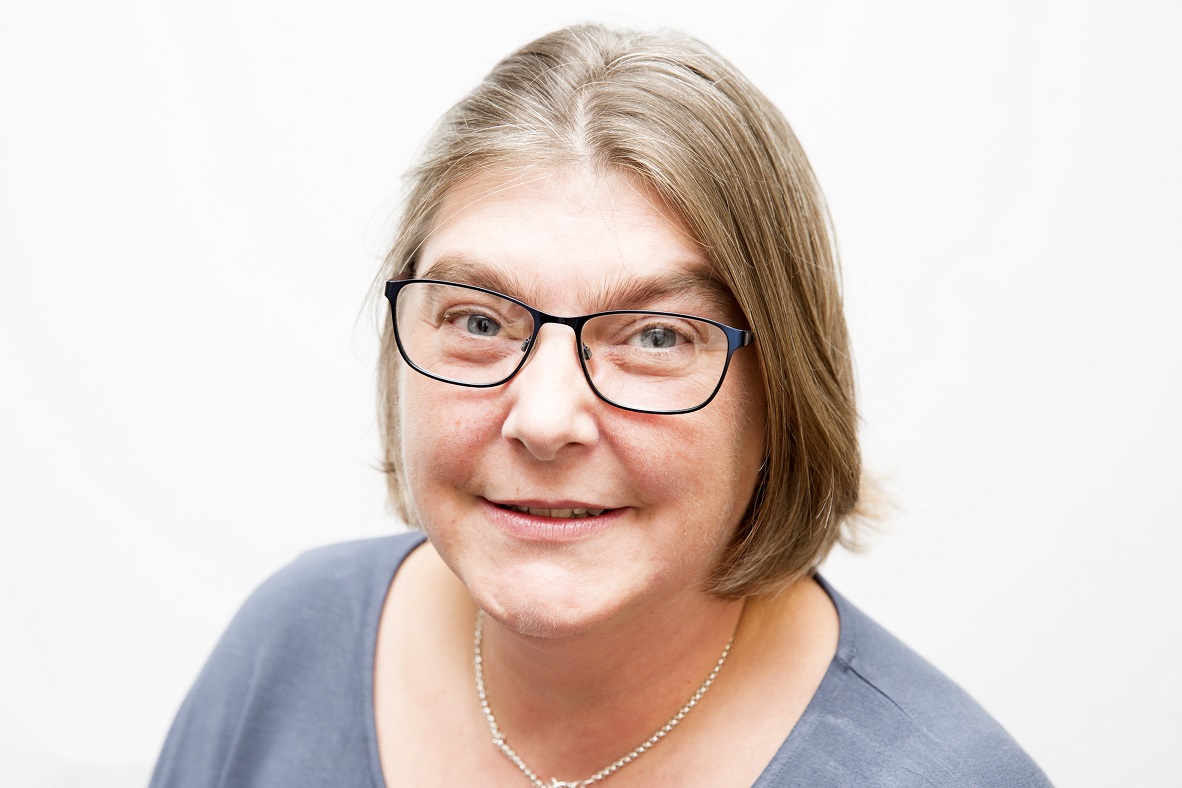 Michelle Coles
Miswa, Company Secretary and Voluntary Member
About Clipper Logistics
I work as the Health & Safety Facilities Manager for Clipper Logistics, a company that provides fulfilment services for Joules Ltd. I started in March 2020 and actually joined on the first day of lockdown. We have certainly seen some challenging at times, but it's been a good challenged and we've continued to stay open.

I am proud to be involved in with the BID
I joined the BID board 8 years ago. Before this, I was part of the Health and Safety and Environmental forums. Then Sara Homer asked me if I wanted to join the BID and I was very happy to. There have been massive changes over the years. Both on the BID itself, such as improvements with the roads, and also with the lives of those who work there, such as the improvements to bus routes and people being able to get on and off the estate.

My highlights
I am most proud of how we've really been able to move things forward. It's not just people in a room making decisions, we're actually doing things that make a difference. And we've made sure that we include the estate as a whole in this journey. Events like the open forums and drop sessions have made such a difference, not just for the businesses, but the employees as well.

Future plans
I would like for there to be more defibrillators on the estate, and for them to be more accessible. We also need to focus on doing more so that we retain the employees and it continues to be a place where people want to work. A start here is to add more bus shelters and have more messages for businesses across the estate. What I'm passionate about

I'm very passionate about health and safety and wellbeing. I also like to support charities. I volunteer at a local rugby club, and I love being involved in the local community. When I'm not working, I like to walk my two dogs. Walking round by the lakes on Brackmills is so lovely.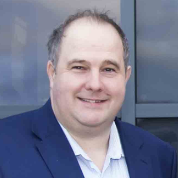 Richard Baker
Prop-search.com (Northampton & Wellingborough), Director
About Prop-search.com
We are an award winning firm of Chartered Surveyors and Commercial Property Agents. I'm a director and helped to set up the Northamptonshire office 9 years ago.

Why I joined the BID board
I've been on the BID Board pretty much since its inception. I deal with a number of occupiers on the estate and I wanted to contribute to help improve it and help ensure it maintained its status as a leading location for businesses in the area.

My highlights
I have been involved in a number of projects over the years. One that stands out is that I arranged the deal that brought the amenities onto the estate, such as Costa Coffee and Greggs. Prior to this development in 2017, there were just a couple of burger vans and people were crying out for more. It's a big estate and there needed to be more amenities. Combining my position on the board and my business, I was proud that I could help achieve this.

Future plans
Moving forward, we just need to do more of the same. We need to keep maintaining the estate to a high level. It's a great place to work now, so we mustn't let that slide.

When I'm not working
Out of work I enjoy sport. I follow Norwich City, and spend my spare time in Norfolk with the family, cycling, kayaking or taking the dog for a walk.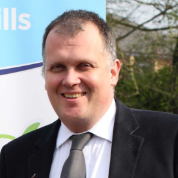 Mark Meadowcroft
Signs Express, Director
Mark Meadowcroft, Owner of Signs Express, moved his business to Brackmills Industrial Estate in 2010. Here, the business owner and father of two talks about business growth

I had been working in Africa and the Middle East, which I loved, but I had a young family and needed a proper job.

I knew about the graphics industry and understood the business model and in 2009 bought the franchise.  When the lease was up 18 months later, I knew I wanted to buy my own premises and move to the best place we could find, which was Brackmills.

In the last decade we have slowly built our reputation as the signage and vehicles graphics business that people think of first in Northamptonshire. It has taken time and been a slow process, but we have built up a regular stream of customers over that time.

We have done glamorous jobs and it's great to have your flash colour change vehicle wrap shown at Premier League football grounds. 
But I am also realistic that the stuff that pays the bills is often local jobs – anything from a vehicle graphic to a piece of signage. The thing I am proudest of are the vehicles I see on the A45. To be able to say 'that is one of ours' when you are driving past somewhere is a real buzz.

Pre-coronavirus we had five staff and team of freelancers. 
Now we are open by appointment. There are a lot of things we can do but we have to be very careful on social distancing. Some jobs now take longer than they would have done before. We are dependent on the supply chain. One of our main jobs is tp create social distancing floor graphics, although a challenge can be getting a supply of the laminate we need. We may have to phone around so the job can take a little longer than usual.

During COVID I had to furlough four staff and I take my duty of care very seriously.
We had a WhatsApp group to keep in touch and talk regularly. I was able to retain one technician and continue to use freelancers for other pieces of work. Almost exclusively our jobs revolved around social distancing of some sort – floor graphics, reflective markings for vehicles, hand washing signage. Obviously, this is a situation that cannot stay as it is forever. We are confident of being able to get through to the other side, but this is not sustainable long term.

I feel lucky. I could work from home, work in the garden, we are healthy, and I am happily married.
Probably the hardest time for me was early on when everything felt so out of control. Once I got over that things were better. It has taken me time to realise there is only so much I can do.

I am part of a franchise so I can talk to colleagues and we have tried to be quite zen about this. This includes not working at the weekend and accepting there sometimes not a lot can be done that afternoon. Instead I might do a spot of gardening.


[email protected]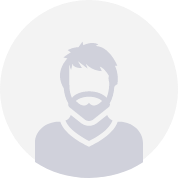 Jon Morgan
In N Out, Director
About my company
I am the CEO at IN'n'OUT Autocentres, a national MOT, service and car maintenance specialist. We have only been on Brackmills Industrial Estate for a few years now, but we have been in Northampton since 2008 and have developed a lot of strong links over our time here.

Working with the BID
As Brackmills started its third term as a Business Improvement District (BID) in 2019, to help celebrate and support that, IN'n'OUT Autocentres gifted offices and a meeting room space to the BID team, giving them a dedicated and spacious home for the first time.

Giving back locally is something that myself and my team felt strongly about. We were instantly impressed with the Brackmills BID and its dedicated team when we moved on to the estate, and then when we found out it needed an office, and we realised that we had the space, it seemed an obvious fit.

At this same time, I became a director of the BID and I enjoy volunteering my time to help shape the estate.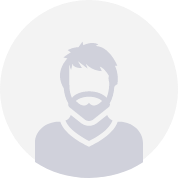 Stephen Hylton
Alcura, Director
About Alcura
I work as the Responsible Person for Alcura - a Wholesaler and Homecare company. I look after quality on behalf of the company following the rules outlined by the MHRA, and I've been doing this role for about five years.

Why I joined the board
I previously was a member of the BID board in 2010, working for a different company. I really enjoyed it as we did a lot of work for charity. For example, several of us climbed the three peaks, including Sara Homer, BID CEO. We also vastly improved the aesthetics of the estate as a whole. I enjoyed attending all of the very engaging meetings. I re-joined the BID in 2019 and it's been much harder in recent times with Covid to get out and do everything we'd like to do, but I'm hoping that will change very soon.

Future Plans
I'd like to restart all the charity work that we used to do as a BID and get far more involved with the community again. The best part of being on the board is engaging with people, so as we come out of this pandemic I want us to get back to that.

When I'm not working
Unfortunately, due to the role I have I need to be "contactable" at any time. But when I'm out of work I follow the Leicester Tigers, back in the city where I am from. I also enjoy photography. Nothing captures a moment better than a picture.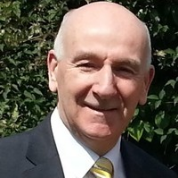 David Drummond
Hartings, Director
About HARTING UK
HARTING UK is the UK arm of HARTING Stiftung, a German, family owned business. From our site in Brackmills, we supply industrial connectors and cable assemblies to the Energy, Transportation, and Automation markets. I am the Head of Quality and Supply Chain and as such am responsible for a number of functions – Quality, Environmental Management, Health & Safety, Corporate Social Responsibility, Facilities Management, Production Planning and Purchasing. I have worked for the company for 8 years.

Why I joined the BID board
HARTING encourages staff to participate with their local communities, so when our Managing Director had to step down from his board position on the BID due to work commitments, he asked me if I would represent HARTING at the BID meetings. After a few meetings I was asked to join the Board and was honoured to do so. I have not followed a conventional career path and hope that the broad experience I have had in my varied career will be of benefit to the BID.

What I'm proud of
One of the things I enjoy about being part of the BID is the communication and networking with other individuals and companies on the estate. Through the BID we organised a litter pick – pre-Covid – which was an event that both benefited the community by cleaning up the estate, but was also a fun, teambuilding exercise for those who participated.

Future Plans
Access and egress to and from the estate are major issues for all who work here. Although not easy problems to address, I believe that working through the BID to pressure all stakeholders who can influence these issues will be more beneficial than individuals or indeed individual companies trying to influence the necessary change.

What I'm passionate about
Early in my career I became involved in continuous improvement. This is a passion that continues to drive me. Outside of work I enjoy reading and going to the cinema.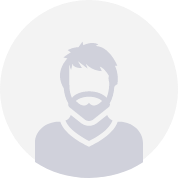 Kevin McAllister
ACS, Financial Director
ACS Office Solutions
At ACS Solutions we supply a wide range of office solutions such as computer hardware's, office interiors, we design office spaces and offer interior refurbishments. I've been working at ACS Solutions for 20 years now and was involved in their first ever set of accounts so it's been fantastic to be part of the company's growth throughout the years.
Why I joined the BID board
I was invited to join the BID board by the previous joint MD John Harley as he was retiring. I have been on the board for two years now and first joined during their 3rd term. I'm proud to be able to offer my financial skills to the board and I enjoy having the contribution towards making the estate a better place for everyone.
What I do when I'm not working
Although I'm not the best at it and usually spend most of the time in the water, I love to go windsurfing in my spare time. I also have a 20-month-old Cocker Spaniel who will eat absolutely anything. My wife and I love to take the dog for long walks.