Brackmills Gives Back
Brackmills BID and our businesses are dedicated to helping the community. From bike rides to bake sales, our businesses regularly arrange events and fundraisers to give back to a range of charities.
As part of the BID's new objectives we are dedicated to improving the environment surrounding the estate. To find out more about this objective Click Here (https://www.brackmillsindustrialestate.co.uk/objective-3-brackmills-environment-and-image)
We would love to highlight all the important work our businesses do, if your business is arranging a fundraiser or charitable event please let us know: [email protected].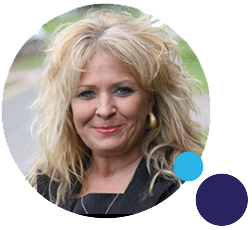 Charity Highlights
Litter Pick
In 2019 the BID purchased litter picking equipment that is available to all businesses who wish to give back to the estate. In August 2019 Harting LTD became the first of our businesses to use this equipment.
Read more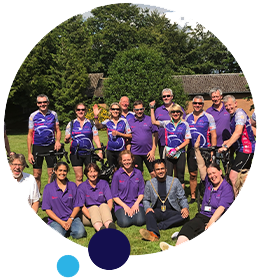 Ride for Hope
Pidy UK, based on the estate, organises an annual cycle ride in aid of The Hope Centre, a Northamptonshire charity which strives to relieve poverty and tackle the causes of homelessness.
Companies from across the estate take part and support the event, raising thousands of pounds thanks to their pedal power. The ride in 2019 took a group of cyclists from Winchester to Northampton. 180 miles in just three days.
Read more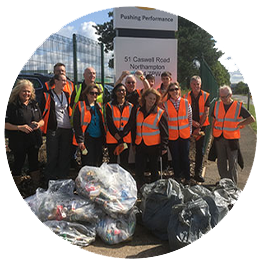 Brackmills Charities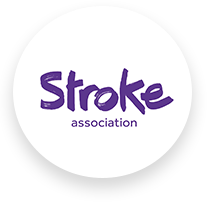 Stroke Association provide specialist support, fund critical research and campaign to make sure people affected by stroke get the very best care and support to rebuild their lives.
Rebuilding lives after stroke is a team effort, it takes the determination of stroke survivors and carers, the generosity of supporters and the dedication of the healthcare and research communities to get there.

The Hope Centre in Northampton is a progressive anti-poverty charity that works to improve the lives of anyone affected by poverty - especially homelessness - through services, training, campaigning and advocacy. Each year the charity runs a fundraising event challenging people raise money by sleeping outside for a night. Brackmills BID CEO, Sara Homer, has done this for six consecutive years. If you'd like to help support this charity, you can donate to her JustGiving page here.
Environmental Action
The third term of the BID began in July 2019. One of the new objectives was "To provide a smart, tidy and safe environment and project an image which is consistent with the high-quality values and standards of the businesses which operate on Brackmills" Here are a few things we have done to meet this objective so far:
Tell us what your business is doing to help improve the environment.Email the BID with what your businesses is doing, or if you would like to look into undertaking an environment project on the estate.