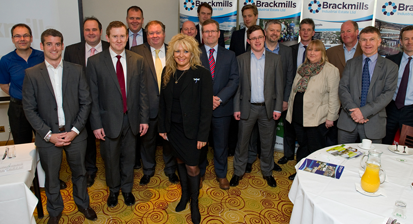 Join fellow Brackmills businesses for a Business Breakfast on Friday, 16th March 2018.
Keynote Speakers include David Hornsey from the Armed Forces' Careers Transition Partnership, and Peter Cross from the Cadet Apprenticeship Company.
Learn more about the opportunities for your business to access and recruit former servicepersons, and how your business can access a pool of Cadets to be an apprentice.
There will also be a short presentation about the BID, our plans for 2018 and the launch of the refreshed Business Improvement District website.
Event Schedule:
8.30am: Arrive, refreshments, light breakfast and networking
9.00am: Welcome from Brackmills BID Chair, Sara Homer
9.05am: Presentation from David Hornsey from the Careers Transition Partnership – and how businesses can access former servicepersons
9.20am: Presentation from Peter Cross from the Cadets Apprenticeship Company and how your business can access a pool of Cadets to be apprentices to work within your business.
9.45am: BID presentation, plans for 2018 and launch of new BID website
10.00am: Event closes
If you would like more information about the BID then please get in touch with BID Chair Sara Homer at [email protected]
Please RSVP by Friday, 9th March booking via this eventbrite site. Click HERE.