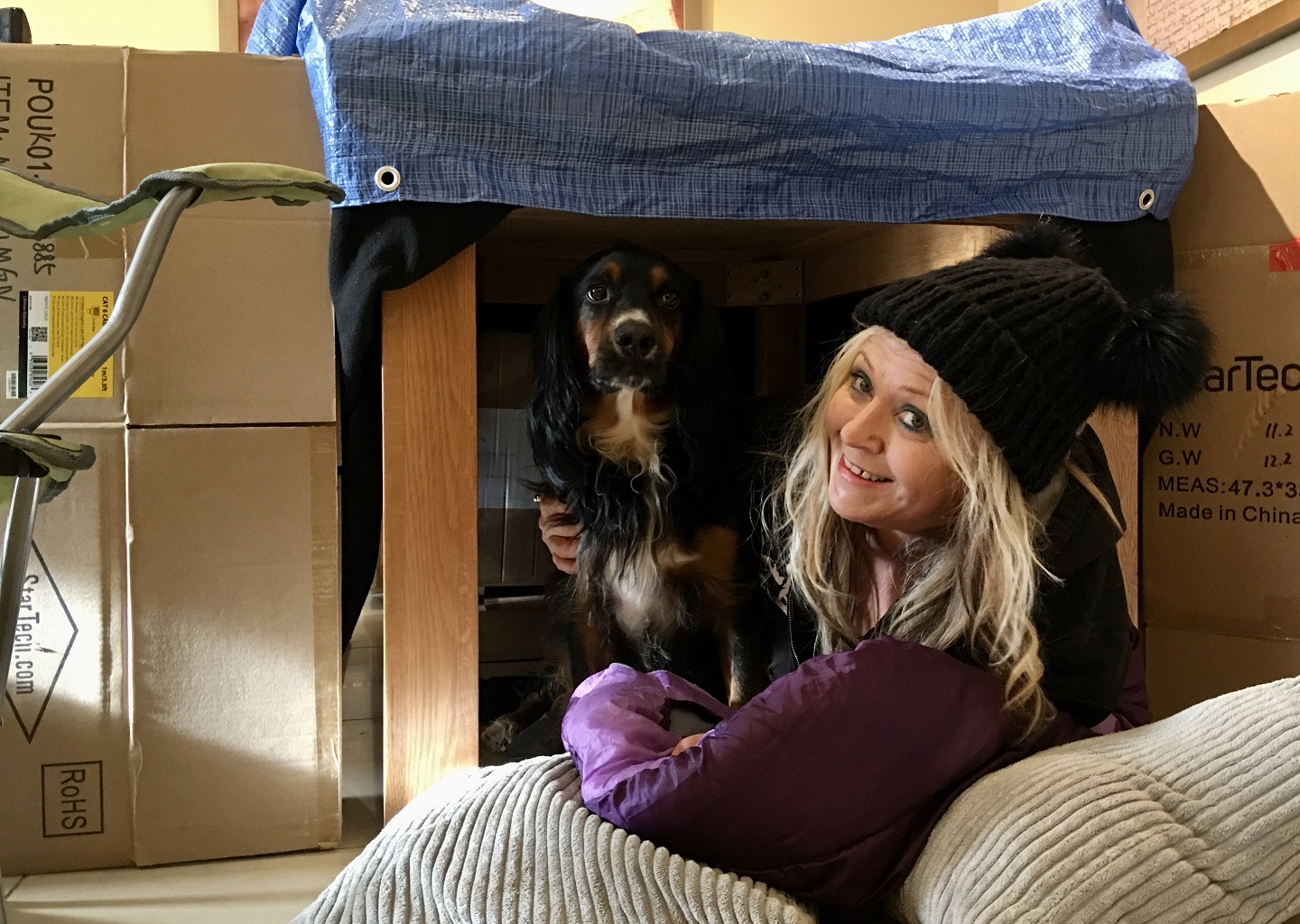 Businesswoman Sara Homer once again pledged her support for the county's leading homeless charity – spending a night on the kitchen floor to raise much needed funds.
Sara, CEO of the Brackmills Business Improvement District (BID), who represents the county's logistics and transport sector in her role as an Ambassador of South East Midlands Local Enterprise Partnership (SEMLEP), took part in the Northamptonshire Hope Centre's Big SleepOut/In event for the sixth consecutive year.
This fundraising event, which this year took place on Friday 29th January, challenges people to raise funds by sleeping outside. This year though, due to Covid restrictions, people were challenged to sleep on their kitchen floors.
Sara said: "I think it's so important that we help those who don't have a home to go to. When there are freezing temperatures outside, these people's lives are at risk. The Hope Centre does incredible work, whether that is through soup kitchens, providing those in need with clothing or finding them a bed for the night. Just experiencing sleeping outside once a year in the winter is highly memorable. I can't imagine what it's like for those who are stuck with nowhere else to go."
Tanya Haji-Miller from The Hope Centre commented: "It's been a really tough year as so many of our major fundraising events have had to be cancelled, so being able to adapt this event so that people could still take part has been hugely beneficial to us.
"We are reliant on donations through events such as this one, so thank you to everyone who took part, supported us and donated."
£22500 has been raised so far but donations will remain open until 1st of March. If you wish to donate, please go to Sara's JustGiving page.