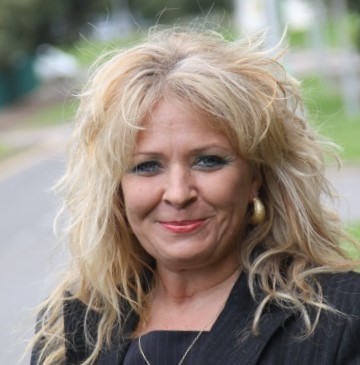 Brackmills has become the largest industrial and business estate in the UK to achieve Business Improvement District (BID) status for a third term – with June 1st 2019 marking day one of the new five-year BID.
More than £2 million has been secured for the future of Brackmills and from June the funding will start to be spent on infrastructure, crime prevention and safety, the environment and business growth.
Sara Homer, executive chair of Brackmills BID, said: "Brackmills logistics and business park has become a nationally recognised, award-winning location renowned for the quality of its businesses.
"Brackmills BID provides businesses on the estate with a collective voice and this has enabled us to deliver projects within the BID Budget, and also to influence and shape the delivery of larger more strategic initiatives - such as use of land around us, highways infrastructure and flood prevention schemes.
"The way in which we work and the nature of logistics and distribution is changing rapidly and Brackmills is aiming not simply to be an effective and efficient operating environment but to project the high qualities and standards of the businesses based here. We will be raising the bar to another level.
"As a single entity of businesses in Brackmills we have an opportunity to build on the solid foundations of the last 10 years and to play an increasingly significant role in the economic health and development of this part of Northampton and Northamptonshire over the next five years and beyond. "
There are four key objectives for the next five years:
Infrastructure – to provide a great infrastructure and a smart working environment for businesses to operate and people and services to access and move around, safely and effectively.

Crime prevention and Safety – to work closely with the Police and others to maintain a safe and secure working environment for freight transport, all vehicles, customers and the people who work in the estate.

Environment and image – to provide a smart, tidy and safe environment and project an image which is consistent with the high-quality values and standards of the businesses which operate on Brackmills.

Business growth and investment – to support businesses on Brackmills to grow, develop and invest by creating a great working environment.
Sara Homer added: "Pre-BID, in 2008, businesses were leaving Brackmills in search of safer and more attractive locations. Crime was rife, vacancies high, with no investment and there were challenges in recruiting good people to work here. All that has changed over the last 10 years and with a 90% vote in favour we have a strong mandate to continue the BID with its new and ambitious plan.
"The recent investment by companies on sites across the estate is a reflection of the confidence businesses now have in the BID and its location. Brackmills is aiming to be an authoritative voice for growing businesses and a model of best practice in working collectively to support business and all those who work here. We are committed to making Brackmills the premier business and logistics park in the country."