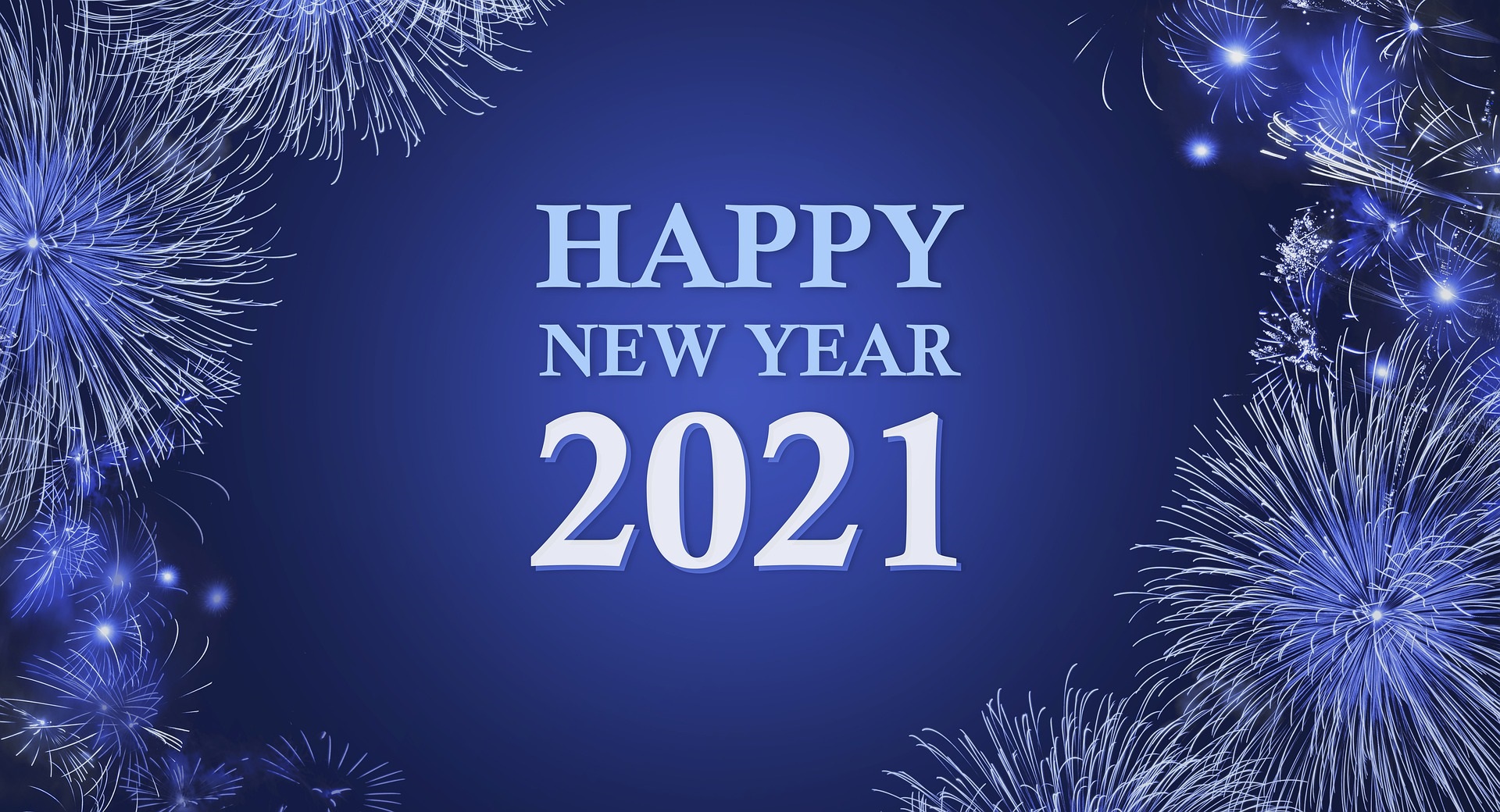 This is a Happy New Year message from Brackmills BID Chief Executive Sara Homer, BID Chair Howard Wilson and Vice Chair Charlotte Patrick.
 
Happy New Year to all our dedicated, committed, and talented Brackmills businesses. As we say goodbye to an incredibly challenging year now is the perfect time to not just look back but also to look forward to a fresh new year – full of new opportunities, projects, and priorities.
 
In 2020, against the backdrop of Covid, we needed to think differently and creatively to support our BID levy paying businesses. Physical events had to be put on hold, so we moved all our 'drop-in surgeries' to online events, which in fact secured a higher attendance than ever before. We were able to chat to staff and businesses and provide much needed support – everything from Covid safety advice to help securing business grants.
 
In the summer we launched our Above and Beyond the Call of Duty awards scheme, to celebrate and say thank you to committed and hard-working Brackmills staff. Our first winner was Laura Stavciuc from igus UK, who immediately caught our attention due to her total commitment to helping the company (a global leader in plastics)  manufacture face shields at the beginning of the pandemic, when supplies were low.
 
Read all about Laura HERE and do please take a few moments to nominate a hard-working colleague or team member HERE.
 
In September we waved goodbye to Ian Taylor, the estate's Police Community Support Officer (PCSO) for the past nine years and welcomed our new dedicated PCSO, Paul Hurst. Paul, who last year won the Hughes Cup PCSO of the year his work around Earls Barton, is doing an excellent job and will continue to play a key role on the estate in the year ahead.
 
In the same month Brackmills hosted a Covid testing unit, testing hundreds of people, most employees on the estate or nearby residents.
 
In the autumn, in response to requests for support from businesses on the estate, we launched our all-new Brackmills Virtual Jobs Fair. Within days of going live this online portal was promoting more than 1,500 jobs across the estate – and we were able to match job hunters with businesses seeking to attract new talent and fill both part and full-time positions.
 
Thank you to all the recruitment companies and businesses that promoted their vacancies, many providing mini films that we uploaded to our online portal. The initiative not only helped fill more than 1,000 jobs, it has also attracted a lot of media attention.
Nationally we secured coverage on page 20 of December 2020's edition of the national Warehouse Magazine, in Your Safety Store and in Transport Monthly online.
More locally we were featured in the Chronicle & Echo and even attracted a film crew from BBC Look East, who interviewed Brackmills businesses Cygnia and James and James Logistics for an early evening report about the jobs fair.
 
As most of you will know, our former BID project manager Chris Barker tragically passed away this year after a battle with cancer.
 
Chris worked as part of the BID team for more than 10 years and we miss him greatly. This year we will be unveiling a commemorative bench in his memory. We will keep you updated as we confirm the details.
 
Just as Chris would have wanted, we are now looking forward and are determined to ramp up activities on the estate – to ensure we meet the objectives estate businesses voted for when Brackmills secured a third five-year term as a Business Improvement District (BID). As a reminder, the BID's vision is: "To create a highly effective and functional operating environment on Brackmills Industrial Estate which supports and attracts businesses and inward investment".
 
At the heart of this is supporting businesses and staff on the estate, providing a great infrastructure, a safe and secure environment, a smart and tidy estate and
 
So, this year we are planning major improvements to our estate roads. Our priority will be resurfacing the pot holed roads around our Gateway roundabout, the main route on to the estate from the busy A45.
 
We are also planning deep verge repairs to the layby near British Pepper and Spice, additional bus shelters around the estate and a pelican crossing near Brackmills Trade Park at the bottom of Hardingstone Hill, which is being paid for by Northamptonshire Highways.
 
We will be continuing our drop-in events – albeit for now still online and via the joys of Zoom and Teams, and we will continue to up the ante with our Virtual Jobs Fair.
 
Although a Covid vaccine is yet to be rolled out we want to assure everyone on Brackmills that we are here for you and more responsive than ever before.
 
Over the last few months several businesses have contacted us to asked us for details about the estate's facilities and amenities, to help with both recruitment and retention. In response to this we are delighted to confirm that as of this week we are launching our new DISCOVER BRACKMILLS project. We have created a series of films which showcase the best of Brackmills – our country park and green spaces, bus service, cycleways and footpaths, the people working on Brackmills and a host of other features that make our estate the UK's premier logistics and transport estate in the UK.
 
 Now, we would like to ask for your input. What would you like to see the BID achieve and prioritise this year? You may have charitable suggestions, wellbeing projects you need support with, challenges we can support you with – whatever your ideas or suggestions please get in touch.
 
Finally, please pop this date in your diary.
 
On Friday, 8th January we will be holding our first 'virtual' drop-in surgery of 2021. All Brackmills staff and businesses are invited to join us. We want to hear about your plans for the New Year and find out how and in what ways the BID may be able to support you.
Simply email us if you are interested: [email protected]